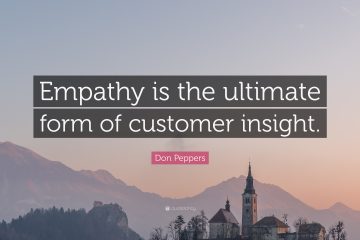 Empathy is the action of understanding, being aware of, being sensitive to, and vicariously experiencing the feelings, thoughts, and experiences of another.
You'd think that this is such a core human trait that everyone practices empathy daily, but unfortunately, empathy tends to vanish when work is involved.
Many of us are not empathetic at work. We easily become insensitive to the feelings of others, use them for their own personal gain, or just don't care. Working hard, hitting targets, climbing the ladder seem to be the only things that matter in our professional lives.
(more…)